Up to 40% off - until February 8th
ELEMENT RANGE
Like a talisman, the necklaces of the Element range radiate their positive vibes.
MOON RANGE
Very graphic necklaces, Moon necklaces bring the right dose of modernity and elegance to your outfit!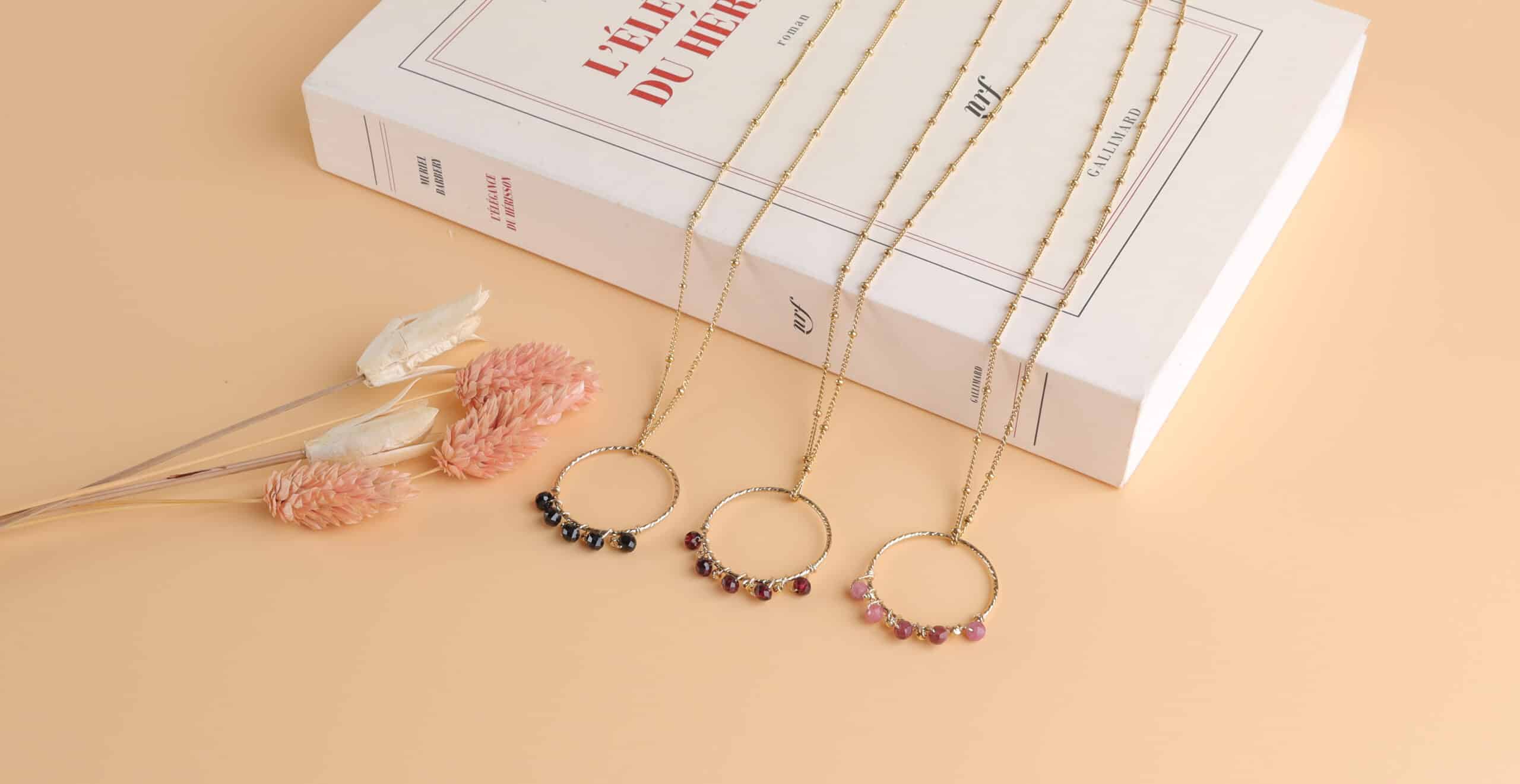 CELESTE RANGE
Very refined and sophisticated long necklaces based on fine stones of black spinel and garnet.
SOMETIMES LESS IS MORE. KEEP IT BASIC.
Our collection of jewelry, with delicate femininity, are pieces for every special occasion or simply to wear every day. A sign of grace and femininity, these jewels are the perfect combination of both a precious gift and fineness. This collection, composed mainly of fine stones, is designed to enhance the female body.
Free shipping
starting at 200€